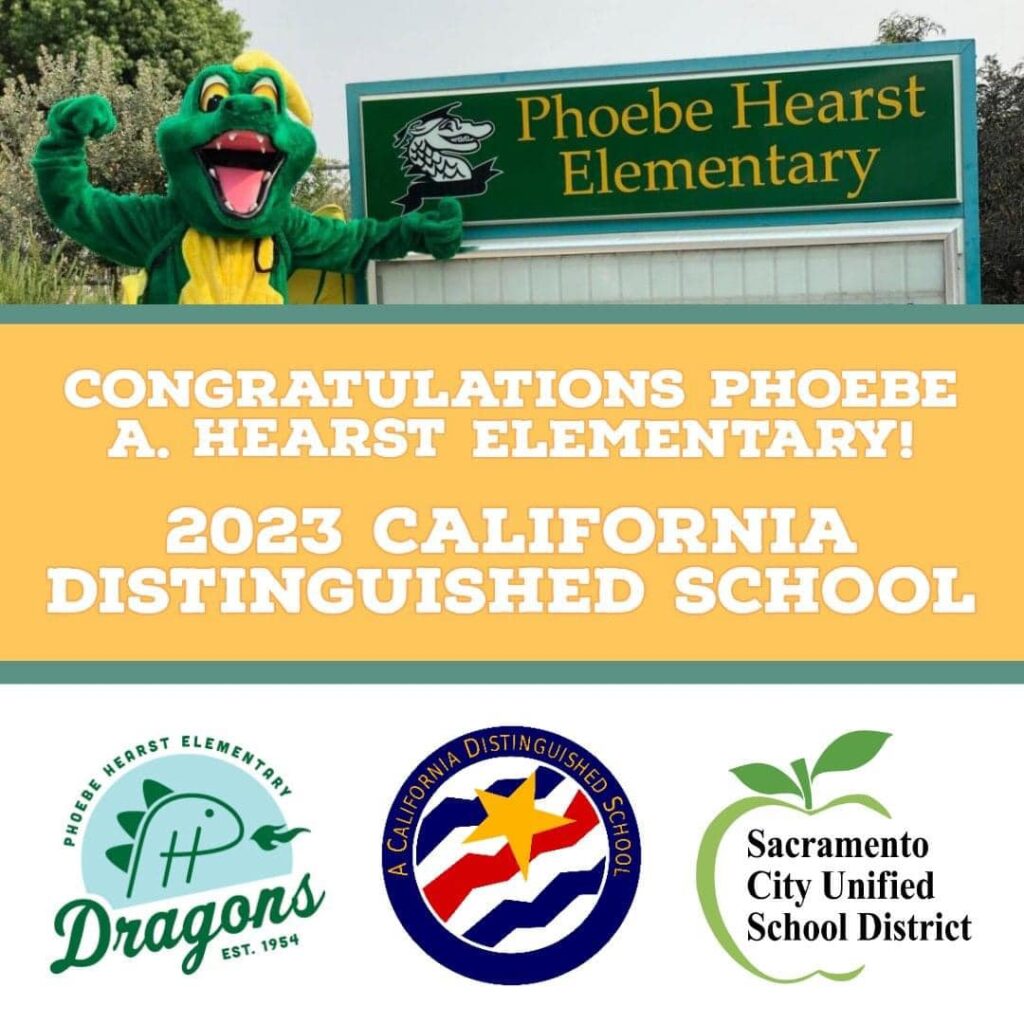 Observance of Dr. Martin Luther King Birthday – There is no school on Monday, January 16, in remembrance of civil rights leader, Dr. Martin Luther King, Jr.
2023 California Distinguished School – Phoebe Hearst Elementary has been recognized as a 2023 California Distinguished School for achieving exceptional student performance.
New Student Tours – Tours for potential incoming kindergartners and new students are the next three Tuesdays from 9 – 10am. Current families should not sign up for the tours.
Kindergarten Assessments – Kindergarten assessments will take place on Saturday, January 25th. More information to come soon.
Spelling Bee – The final 18 will battle it out for spelling domination on February 27 at 8:30 in the cafeteria.
Open Enrollment – The window for open enrollment is February 1-15. It is important not to miss this window if you are hoping to enroll at Phoebe Hearst or any other open enrollment school. Having a sibling currently enrolled does NOT guarantee a spot. For more information about open enrollment, please visit the district open enrollment page.
New Breakfast Times – Currently, breakfast is served from 7:30 – 8:00 am. With breakfast overlapping with the time school begins, students are not getting to class on time. To ensure that students are in class and learning at the start of the school day, effective Tuesday, January 17 th, breakfast will be served from 7:30 – 7:55 am.
Neighborhood Parking – A friendly reminder to please show respect for our neighbors when parking in the neighborhood for arrival and dismissal. I have received a number of complaints asking our families to not block residential driveways, double park which prevents the flow of traffic, and not park on top of leaf piles. Also, parking illegally on corners creates a blind spot for when our students are trying to cross the street. Your cooperation is greatly appreciated.
Covid Tests – Teachers were given Covid tests to pass out to students for the 3 – day weekend. Please read these flyers for more information and instructions.