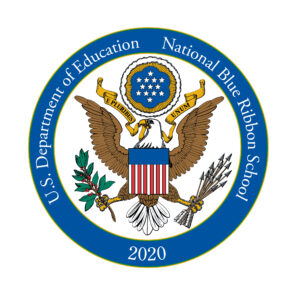 National Blue Ribbon School Awardee, 2020
On September 25, our school was recognized as a National Blue Ribbon School by the U.S. Department of Education. Phoebe Hearst was one of only 33 schools in California to receive the honor in 2020 and one of only two in Northern California. We are so incredibly proud of the work of our students, teachers, school site staff and our entire school community for their hard work and dedication to achieve this very high honor. This is truly a group effort which benefits our students by helping them excel and achieve.
Our Mission
Our mission at Phoebe Hearst Elementary School is to use our resources, expertise, talents and creativity to help every student achieve literacy in all academic areas and to foster social responsibility and self-esteem.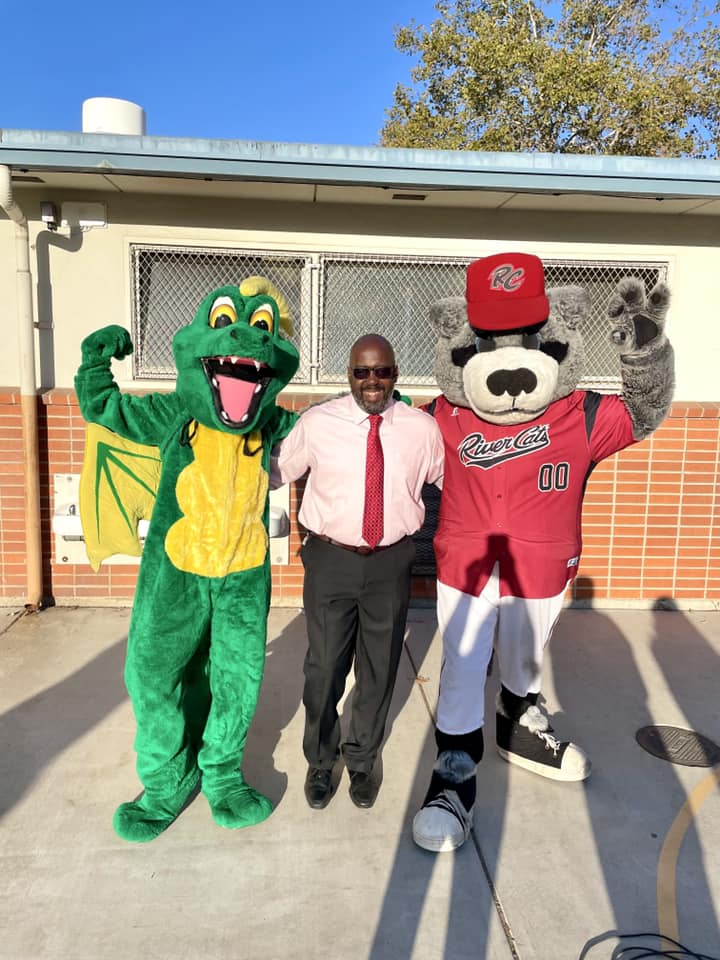 About Our School
Phoebe Hearst Elementary offers families a progressive, structured, and highly rigorous education. With an extremely positive academic climate, fostered by great parent participation and a number of enrichment opportunities in and out of the classroom, students have the opportunity to develop academically, socially, and culturally. Each class at Phoebe Hearst operates under the BASIC Model, an educational program that emphasizes the development of strong skills in Language Arts and Mathematics, excellent study habits, exemplary citizenship and attendance. Additionally, parental support at home contributes to our students' success in this rigorous program. A collaborative relationship between parents and teachers creates ideal conditions for student learning and high levels of achievement.
Beginning in first grade, a number of students are also identified through a multi-step process for the Gifted and Talented Education (GATE) Program. Because Phoebe Hearst is considered a GATE Center, students are awarded spots in a designated GATE class through a district lottery. In this class (grades 2-6), students are offered highly challenging learning opportunities that follow the Common Core State Standards in depth, breadth, and pace of instruction designed to meet the needs of advanced learners, with an emphasis on critical and creative thinking, problem solving, and logical reasoning.
About Phoebe Apperson Hearst
Born 3 Dec 1842 in Franklin Co, Missouri
Died 13 April 1919 in Pleasonton, CA from complications of the great world-wide influenza epidemic of that year.
Buried with husband and son at the family mausoleum in Cypress Lawn Memorial Park, Colima, San Mateo Co, California.
Married George Hearst (1820-1891) in Franklin Co, Missouri on 15 June 1862
At the age of 19, she married George Hearst, who later became a U.S. Senator. Soon after their marriage the couple moved to San Francisco, California, where Phoebe gave birth to their only child, William Randolph Hearst, in 1863.
A major benefactor of the University of California, Berkeley, she became the first woman Regent of the University of California, serving on the board from 1887 until her death. Also in 1887, she contributed to the establishment of the National Congress of Mothers, which evolved eventually into the National Parent-Teacher Association. In 1900, she co-founded the National Cathedral School in Washington, DC. A public elementary school near the National Cathedral School bears her name.
She was a member of the Bahá'í Faith. She briefly travelled to Akko and Haifa in Palestine (modern day Israel) on pilgrimage, arriving on December 14, 1889. She later wrote, "Those three days were the most memorable days of my life."