October 1, 2021-March 31, 2022
Phoebe Hearst will launch our Home Run Reader program on October 1st.
What is it?
Home Run Reader is our school-wide reading incentive program that will run October 4, 2021-March 31, 2022. Students log the number of minutes they read outside of school per month. This four-level, tiered, reading incentive program comes with rewards… the more you read, the more you win! The program culminates with an annual prize distribution in April for all students who have turned in a log/logs. We celebrate with a school wide Home Run Reader Night on the lawn at the River Cats game. We have a TENTATIVE River Cats game date set for Friday, May 6th, 2022. We will confirm the date and more details as it gets closer.
How do we turn in logs?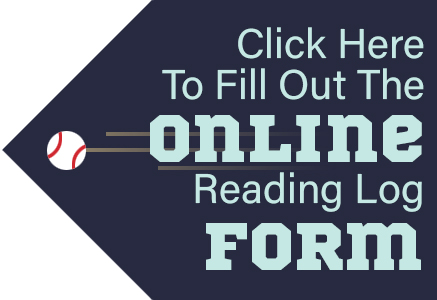 All reading minutes will be tracked on the paper logs and then inputted online through the Phoebe website. Students must email reading logs and input minutes on our website by the 1st Monday of the following month to be eligible for prizes.
Beginning in October:
Log your daily minutes on the Daily Reading Log Calendar (files are below)
Log your total monthly minutes using this form after the month is over.
Email a picture of your completed form by the first Monday of each month to homerunreader@gmail.com.
Prizes
We'll distribute prizes in April to reward students for their minutes read during the program (Oct.-Mar.). To be eligible, submit logs on the website AND to homerunreader@gmail.com by the 1st Monday of the following month (11/1/21, 12/6/21, 1/3/22, 2/7/22, & 3/7/22). Please see the reading log for the minutes required for each level per month.
Download Reading Logs
As a Word Doc: October • November • December • January • February • March
As a PDF: October • November • December • January • February • March
More info about the program is available here.


Questions? Interested in volunteering with this program? Please email homerunreader@gmail.com
We're all in this together Dragons! Stay well and keep reading!