October 1, 2020-March 31, 2021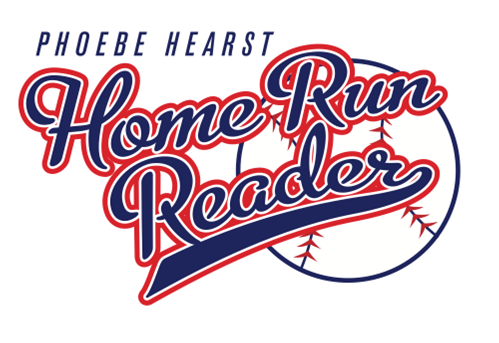 Phoebe Hearst will launch our Home Run Reader program on October 1st.
What is it?
Home Run Reader is our school wide reading incentive program that will run October 1, 2020-March 31, 2021. Students track the number of hours they read out of school per month, and are rewarded with prizes and tickets to Home Run Reader Night at the River Cats game in April. We don't know what the full year holds and whether our year end celebration will be at a River Cats game or not, but rest assured we WILL celebrate and there will be prizes for our top readers across all grades and more.
What is different this year
This year, all reading minutes will be logged online through the Phoebe website. Students must email reading logs and input minutes on our website by the 5th of the following month.
Beginning in October:
Log your daily minutes on our handy dandy form and tally your minutes at the end of each month with the Daily Reading Log (link to PDF)
Log your total monthly minutes using this form
Email a picture of your completed form each month to homerunreader@gmail.com.
Prizes
To recognize readers throughout the entire school year, we'll have monthly prizes you can earn for those who submit their information on time. See the reading log for minutes required for each level per month.
October Prizes:
Keep reading level (all participants) – Scratch 'n' sniff book mark
Single level – Slap bracelets
Double level – Baseball lollipops
Triple – Slime
Home run – Home Run Reader logo sticker