Fee-based after-school care options:
4

th

R (City of Sacramento)– 916-277-3840

Dragon Fire Martial Arts – 916-457-4636

YMCA – 916-452-9622 x 133
Below are some of the after school classes typically offered at Phoebe Hearst in person.
To view virtual classes, please click on our Virtual After School Enrichment link.
---
Classes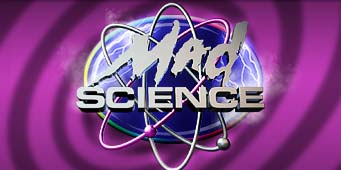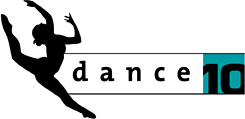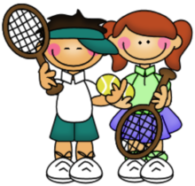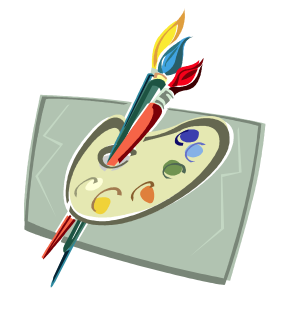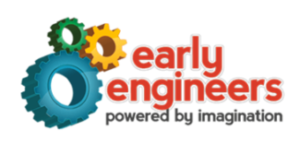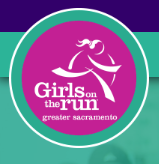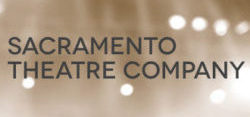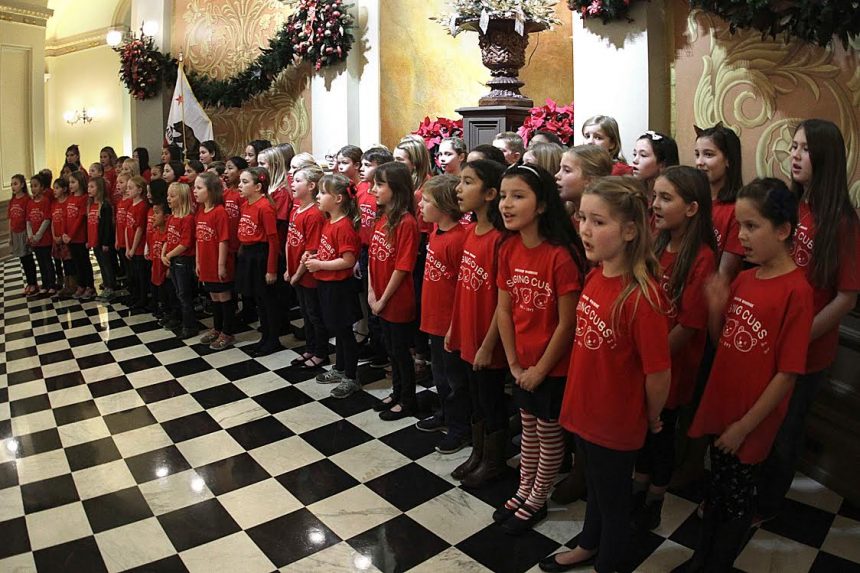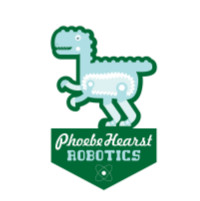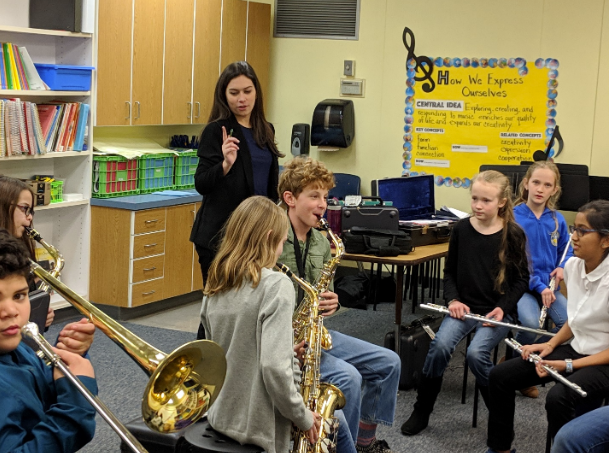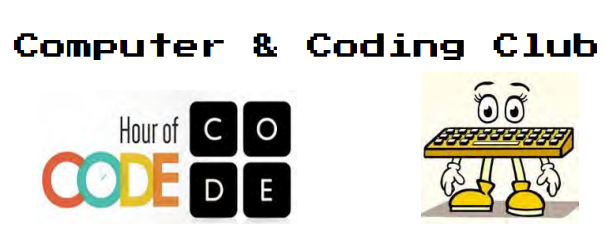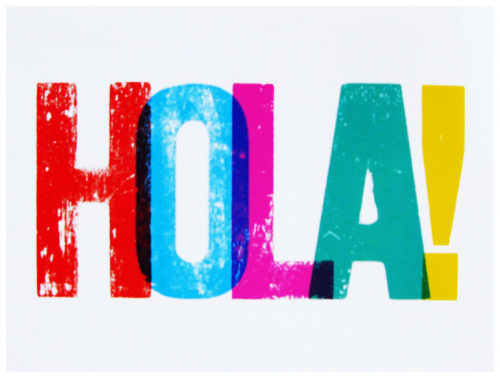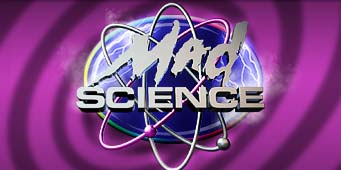 Grades K-6
Mad Science
STEM learning (Science, Technology, Engineering, Math) with hands-on science!
Winter 2020: NASA Academy of Future Space Explorers
Mad Science brings you the excitement and wonder of space in the NASA Academy of Future Space Explorers program! Developed in cooperation with NASA, the Academy of Future Space Explorers takes children on a voyage of discovery. With unique hands-on activities, amazing demonstrations and fun educational take-homes, this is an experience that is truly out of this world!
Spring 2020: System3 – Fantastic Forces & Flights:
In these exciting hands-on classes, you will play engineer, chemist and stunt pilot! You'll be shocked by what you learn about electricity, be blown away by experiments with air pressure, and get swept away in the excitement of working with water waves!
Wednesdays:
Kinder: 12:50 -1:50 PM
Grades 1-6: 2:20-3:20 PM
Program Dates:
NASA program: January 29, February 5, 12, 19, 26, March 4
System3 program: April 15, 22, 29, May 6, 13, 20
Pricing: $95 ($105 after 1/22/20 and 4/8/2020)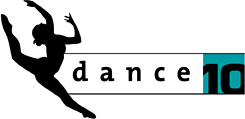 Grades K-6
Dance 10
Dance 10 To You is an enrichment program bringing dance education to your school and where the learning continues through movement. This one-hour class is taught after school for a five-week session. Highlights of the program include learning self-confidence, team work, creativity, music and movement appreciation and collaboration in a nurturing and encouraging environment. With the use of age appropriate music and the exploration of different dance styles, proper warm up and dance history, the class is fun and dynamic and gets kids moving. The final day of the session will include a showcase for Family and Friends.
The instructor is Terri Taylor, Owner of Dance 10 Dance Center. With more than 30 years of experience as a professional dancer, choreographer, teacher and studio owner, Terri is excited to bring the art of dance to our school. "I've worked with so many students through the years, many who have gone on to dance professionally while others simply have found their confidence or individuality through recreational dance. All of my students share a common thread – exploring the arts and finding their joy along the way."
Sign up with the flyer included in January 5 email blast!
Grade K on Mondays 12:45-1:45
Grades 1-6 on Mondays 2:30-3:30
The fee for this 6-week session is $60 per student. Meets Jan. 6, 13, 27, Feb. 3, 24, Mar 2 (No school Jan. 20, Feb. 10 & 17)

Grades 1-5
Chess Academy
Chess Academy
Come discover the game of chess, and together we'll learn how to master openings, endgames, strategy and tactics! We don't just play chess, we learn chess! No prior knowledge is necessary.
Chess Academy will take place in Room 25 on Thursdays from 1:25-2:25 for students in grades 1-5.
Session B: 1/9, 1/16, 1/23, 1/30, 2/6, 2/13 (Price: $78)
Session C: 2/20, 2/27, 3/5, 3/12, 3/19, 3/26, 4/2 (Price: $91)
Session D: 4/16, 4/23, 4/30, 5/7, 5/14, 5/21, 5/28 (Price: $91)
Register at dreamclasses.org or click here for the Chess Flyer.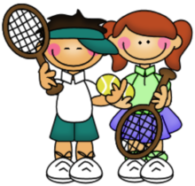 Grades 1-6
Tennis
Tennis Coach Jed Friedman will be hosting beginner tennis classes for Grades 1-6 on the Phoebe Hearst blacktop on Fridays from 2:30-3:30 PM. The spring 2020 session will include 8 weekly classes running from March 27 through May 22 (no class on April 10). The goal of the clinic is to provide a structured and fun framework that inspires young players to love the game of tennis and to improve their play. The curriculum is designed to develop and improve stroke technique, hand-eye coordination, and knowledge of the rules of tennis with an end goal of allowing our players to rally, serve, and keep score- the 3 basic requirements needed to play organized matches and compete with friends and family. Registration for the 8-week session is $130, no equipment required!
To register, please fill out a sign-up form at www.bit.ly/phtennis. If you have any questions about the program or to learn more about tennis in the area, please feel free to reach Coach Jed Friedman at JedBFriedman@gmail.com or 202-669-1214.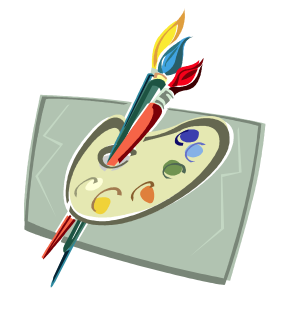 Grades 1-3
Art Lab Jr.
ArtLab Jr. (grades 1-3), will provide a dynamic and fun approach to learning visual art standards.  Students will be challenged with a variety of media, and encouraged to explore its uses through experimentation and problem solving. The focus will be on the process (where learning occurs), while creating beautiful and fun works of art.  Sign up early as space is limited.
Register with the flyer from the January 5 email blast.
January 2020 theme is Arty Animals.
Grades 1-3, $45 for 4 sessions (limited number of scholarships available)
Tuesdays from 2:15-3:15 in Room 27. (Jan. 7, 14, 21, and 28)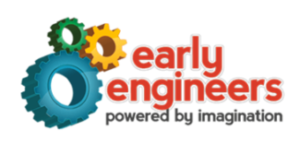 Grades K-6
Early Engineers
Join us for a whole new school year of BRAND NEW projects! We offer Early Engineers because too many children shy away from math and science. We want our kids, and yours, to be exposed to topics like velocity, momentum and bioluminescence, alongside a familiar friend, the Lego brick. That way, when they go off to Junior High and High School, they will be more comfortable and willing to raise their hand when these topics come up. Familiarity now, will lead to the confidence to engage later.
Fridays, Grades K-6
Kinder: 12:45 PM – 1:55 PM
Grades 1-3: 2:10 PM – 3:20 PM
Grades 4-6: 2:25 PM – 3:35 PM
Register directly with Early Engineers.
2019-20 dates:
Session A: 9/27, 10/4, 10/11, 10/18, 10/25, 11/1, 11/8, 11/15
Session B:Â  12/6, 12/13, 12/20, 1/10, 1/17, 1/24, 1/31 (11/22 class cancelled)
Session C: 2/7, 2/14, 2/21, 2/28, 3/6, 3/13, 3/20, 3/27
Session D: 4/3, 4/17, 4/24, 5/1, 5/8, 5/15, 5/22, 5/29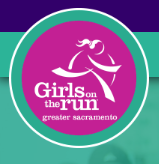 Grades 3-5
Girls on the Run
Girls on the Run is a program for girls in 3rd-5th grade that encourages girls to recognize their individual strengths and celebrate connections with others. Each season, girls gain a better understanding of who they are and what's important to them, the value of teamwork and healthy relationships and how they can have a positive impact on the world. Girls also make a meaningful contribution to their community through a team-organized Community Impact Project. Physical activity is woven into the program to inspire an appreciation for fitness and healthy habits and teach life skills including treating others with care, practicing gratitude and managing emotions. Each season culminates with a Girls on the Run 5K event. This celebratory, non-competitive event provides girls with a sense of accomplishment and instills the value of goal setting at a young age.

Registration opens up Monday, January 20 at 8am!

The Girls on the Run team is for 3rd-5th grade girls, and will practices Tuesdays/Thursdays after school for 90-minutes. Season runs mid-Feb thru mid-May. Register early as space is limited to 25 girls. Click here for more info.

Have questions? Email Paige at outreach@gotrsac.org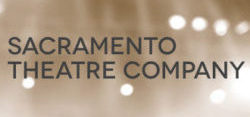 Grades K-6
Theatre Class
Acting Class for Winter 2020
Kindergarteners meet Tuesdays from 12:50-1:40 (January 28 – March 17, 2020) in the Library. Fee: $180
Grades 1 – 3 meet Wednesdays from 2:10-3:25 (January 29 – March 18, 2020) in the Library. Fee: $200
Grades 4 – 6 meet Tuesdays from 2:30-3:45 (January 28 – March 17, 2020) in Room 4. Fee: $200
Enroll Your Student Now!
www.sactheatre.org/school-of-the-arts/enroll-a-student/
For more information: schoolpartners@sactheatre.org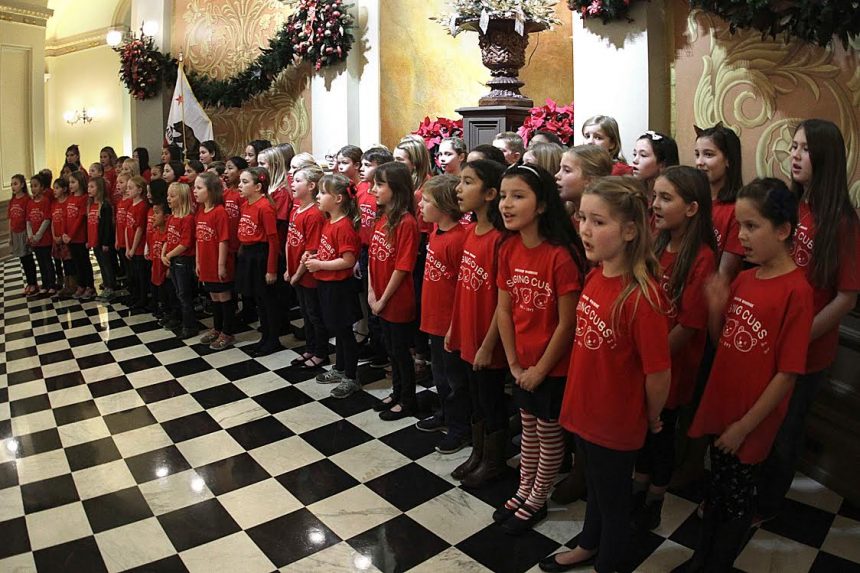 Grades 2-6
Choir Class
Join Phoebe Hearst Choir! A fun, joyful and engaging music making experience for young people who are interested in singing. Students learn vocal technique, including proper breathing, voice production and diction, while singing fun songs which will be performed at two concerts. We will be having girls and boys choirs this year that rehearse separately and perform together!
Who: Open to 2nd through 6th graders
When: Tuesdays from 2:30p.m. – 3:30 p.m.
Fall season: September 24 to December 10, 2019
7 rehearsals and 2 holiday concerts. Members of fall choir will be eligible to sing at a Kings game!
Instructors: Casey Lipka and Kami Davis Fee: $100 (includes choir T-shirt)
Space is limited to the first 40 singers! To secure your spot, please send an email with your name, your child's name, age, grade and classroom teacher's name to thechoircommunity @ gmail.com.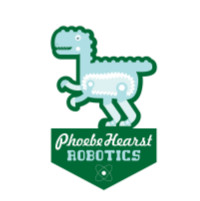 Grades 4-6
Robotics Club
Open to 4th and 5th grade students (6th graders welcomed if space is available)
If you are in 4th grade and thinking of joining the competitive FLL robotics team at Phoebe Hearst in Fall 2020, join us for a new robotics club after school this year (see dates below). The FLL team will not compete this year; instead we will train the next generation of students with an 8 two hour session program that will prepare them in programming (Micro Python and EV3 Basic) and in building robots. We will also review and understand how FLL works.
We will ask members of this group to become part of a 6 member team** to compete in the Fall 2020 FLL competition season. ** Robotics Club participants will be given priority when forming next year's competition team. ***Only 10 club spots available.
Meetings are from 1:30-3:30pm. Meeting Dates for 2019-20: Nov 7th, Nov 21st, Dec 5th, Dec 19th, Jan 9th, Jan 23rd, Feb 6th, and Feb 20th, (March 5th will be a date for those members that have decided to be in the competition team for 2020.)
There is an $80.00 dollar fee to attend the Phoebe Hearst Robotics Club, Payable to Phoebe Hearst PTO. Funds will be used to replace and renew robotics parts and field kit. The club is taught by a parent volunteer. If you have questions please email Marco Martinez at phoeberobotics@gmail.com.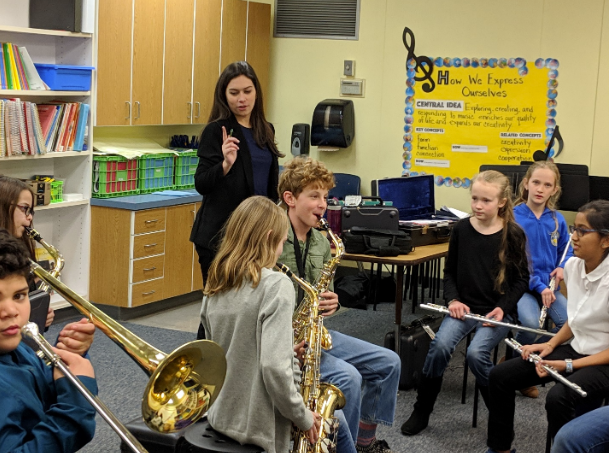 Band Program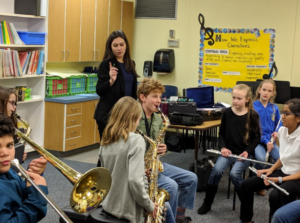 Age: Grades 4-6
Time: TBA
Place: TBA
Cost: The cost for Beginning Band will be $300.00 (Deposit of $60 + 6 installments of $40).
This session will begin September 16th, 2019 and runs through the beginning of June. Payments will be made to Sacramento Youth Symphony via Active network at time of registration. Material fee: $7 to be paid to instructor.
A minimum of 15 enrolled students is necessary.
---
Description:
After School Band is designed to build fundamental music skills through learning one of the following instruments: flute, clarinet, saxophone, trumpet and trombone.
No prior experience necessary! This is a great opportunity to develop teamwork and listening skills in a musical setting with many chances to perform.
Band meets twice a week and students are expected to practice at home in preparation for each meeting.
Sacramento Youth Symphony
3443 Ramona Avenue Suite 22
Sacramento, CA 95826-3833
916-731-5777
Tax ID: 68-0233148

Grades 1-3
Lego Club
Join us for Lego building, competitions, challenges and lots of creative FUN!!!
Project themes include: Speed drills -Blind drills – Individual Competitions – Team Competitions – Art • Automobiles – Space – City -Adventure – Construction -Robotics – and more
Throughout the Lego Club program, we will be working on the following skills:   Critical thinking – Problem solving – Leadership – Project planning – Public speaking – Self-confidence – Respect – Kindness • Team building – Helping others – and much more!
Thursdays from 1:20-2:30 pm in the Art room, #27
Grades: 1 to 3
Session #1 dates are: Jan. 30, Feb. 6, 13, 20, 27, Mar 5, 12, 26
Session #2 dates are: Apr. 2, 16, 23, 30, May 7, 14, 21, 28
$80 for each 8-week class
VENMO @BlackbartMB for $80 per session. Please put your child's name in the comment section. Checks will also be accepted. Bring the bottom section of the Lego Club Flyer from the email blast to the first day.
The Lego Club program is a very structured program designed to be extremely fun, but also work on very important life skills. As students arrive, they are given a 5-minute snack (bring your own) time.

Grades 1-6
Frozen – Young Actors Stage

​
Young Actors Stage presents Frozen Jr. These After School Sessions are designed for first time and experienced cast members in grades 1-6.  This session introduces students to a wide range of theatrical skills through the lens of the show. They will have the chance to create, collaborate, and perform as they sing, dance and act. Rehearsal sessions take place at your host school site. Cast members will see their hard work pay off, and feel the magic of the stage when this full scale production is presented at the 24th Street Theater.
September 16 – November 17, Monday and Wednesday 2:30-5:00
Tuition: $275 (due September 10)
Last Day to Register: September 10
Registration is open to students grade 1- 6.

Once you have completed the online registration and tuition, audition materials will be emailed to you within a few days.

Everyone registered will be cast in the ensemble. Audition will determine specific roles.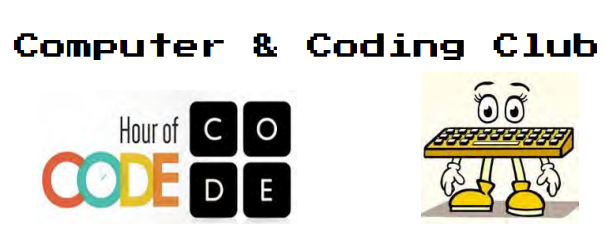 Grades 2-6
Computer and Coding Club
This after-school class will combine Keyboarding and Coding. Students will learn the basics of Computer Science through the Hour of Code website. Computer Science skills help nurture problem-solving skills, logic and creativity. Students will practice their keyboarding skills and typing proficiency through the Typing Club website and various typing games. We will focus on correct hand placement and improving words per minute (WPM) speed.
Grades: 2 to 6
Wednesdays: 2:15-3:15 in Room 26
Session 1: September 26, October 3, 10, 17, 24, 31
Cost $40
Sign up in the office with the information in the September newsletter.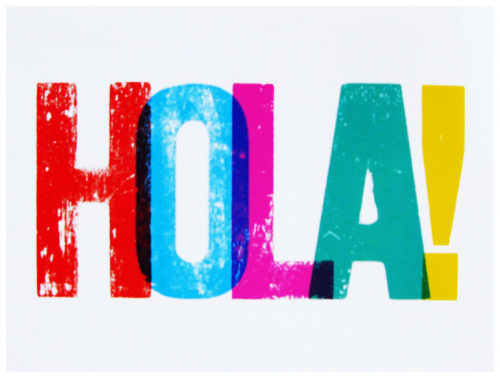 Spanish Classes w/ Casa de Espanol
Casa de Espanol Classes teach age appropriate songs, games, conversation, art projects, and reading in Spanish. Children have many opportunities to practice their spoken Spanish and oral comprehension. Many lessons also include a short culture lesson which the children really enjoy.
Fall classes: $120 for 10 weeks.
KINDER BASIC Wednesdays, 12:40-1:40 p.m. ***No class Nov. 21 or 28***
1ST – 3RD BASIC Wednesdays, 2:05 – 3:05 p.m. ***No class Nov. 21 or 28***
1ST – 3RD HIGH BASIC  Thursdays, 1:05 – 2:05 p.m. ***No class Nov. 22 or 29***
Kinder Class: Kids will delve into the wonders of the Spanish-speaking world through songs, games, art and music. This session's vocabulary will focus on basic conversation, things they like and don't like body parts, clothes, food and transportation.
1st-3rd Classes: Interaction, repetition, games, art, music and fun are all components of this class. Students begin to learn the grammar, vocabulary and conversation that will help them be successful in middle and high school Spanish, in an easy going and positive environment. Students learn slowly and dynamically, so that they enjoy the class and learn more effectively. This session's vocabulary will focus on basic and high basic conversation and vocabulary, as well as present tense conjugations and reflexive verbs.
Register in the school office with the information from the September newsletter.
---
Applications
Applications for all of these after school enrichment programs will be available in the monthly school newsletters emailed by the principal. Please note each class will have their own application with any specific requirements listed on the application.
Applications and payment for programs hosted by our school should be turned in the front office. A lottery will be held if any class exceeds capacity.
Applications and payment for programs hosted by other organizations should be turned in directly to them. Their programs will run on different schedules which can be found on their flyers.