Ms. Wagner
Second Grade, Room 22
Started at PHE: 2017
Values in your classroom: kindness, enthusiasm, and collaboration
Favorite PHE event: Jog-a-Thon
Hobby: gardening and yoga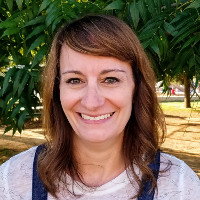 Background:

I love teaching. I've taught in Sacramento for over a decade, and every year is uniquely wonderful. Before Phoebe, I taught at Hollywood Park, Cesar Chavez, and Oak Ridge. 
Favorite subject to teach:

Helping students become proficient writers never gets old. In second grade, we start the year writing simple sentences and end writing 3-paragraph essays. It's incredible.
Favorite class activity:

Anything that allows students to be creative: the Dia de los Muertos collages in the fall, the holiday gifts for families, the American Heroes writing unit in the spring, all the trips to the garden.
Values I teach:

Building community in the classroom is extremely important to me. When students feel like they are a part of something, they're more likely to take risks, show zest, and help one another.