Mrs. Rupert
Sixth Grade GATE, Room 7
Started at PHE: 2000
Hobby: Family time
Favorite subject to learn about: Because I'm a mother of two little girls, I do a lot of research about child development, growth, behaviors, and so on. I also Google a lot of questions like, "How do I handle a tantrum at the grocery store?"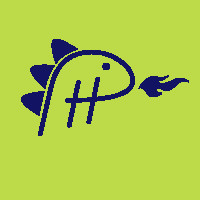 Background:
All my years of teaching have been at Phoebe Hearst in Room 1. I have taught 4th, 5th, and 6th graders in both our Basic and GATE programs.
Favorite classroom activity:
Hands down, the sixth graders LOVE the week in Sly Park. Camping, hiking, good food, new friends, independence, no homework for a week… Going to Sly Park is one of the best things about being a sixth grader.
What values do you try to teach your students?
I tell the students all the time, "It doesn't have to be perfect, but it needs to be your best." Minimal effort and a mediocre product will keep you from reaching your full potential.
What is your favorite PHE event?
My girls and I really like the hands-on activities at the Art Walk. They also enjoy snuggling up with me on our blanket at Movie Night. Since I organize the Scarecrow Contest, the Harvest Festival is a favorite of mine as well.
Why do you love working at PHE?
I adore teaching at Phoebe Hearst for several reasons: First, we are not just a school, or a student body, we are a community. Our students, teachers, staff, administration, and parents work seamlessly together to create a safe, structured, learning environment that is full of wonderful enrichment opportunities and a lot of fun! Second, I feel fully supported by our principal, and my sixth grade team. We collaborate, share ideas, listen to one another, and laugh every day. Every year I am a better teacher because of them. Finally, I love teaching at PH because my students are a-rarin' to go in September. They come from families that have read to them before bed, have checked their homework each night, have attended conferences and Back-to-School Night, and have chosen Phoebe Hearst because their child's education is of top priority. In addition, the students have had many teachers before me with high expectations that have taught them the fundamental skills necessary to be successful in my class. As a result of parent involvement, and great teachers, my sixth graders are well-prepared and love to learn. We create maps, conduct research, read novels, write biographies, narratives, and poetry, have debates, perform musicals, and do lots of other creative, meaningful activities.