Mrs. Planchon
Technology Lab, Room 26
Started at PHE: 2013
Values in your classroom: Having fun while learning!
Favorite PHE event: The Event & Jogathon
Hobby: Reading, watching movies, blogging and photography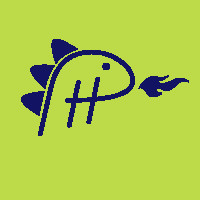 Background:
Started substitute teaching in 2006 while earning my Multiple Subject Teaching Credential at Sacramento State University. I've taught Kindergarten, First Grade and Third Grade at various schools around Sacramento City Unified School district, including Ethel Phillips, John Cabrillo and James Marshall. In 2012, I started my first year as a Technology/Computer Prep teacher and have enjoyed getting to teach a variety of grade levels, first through sixth.
Favorite school subject:
Learning about Technology and all the new innovative ways to promote 21st century teaching and learning.
Favorite classroom activity:
Watching students express their creativity and imagination using apps such as iMovie and Puppet Pals.
Why do you love working at PHE?
I love how friendly and welcoming the staff and students are at Phoebe Hearst. It is a pleasure to come to school and teach students who are polite, enthusiastic and hard working, and feel supported by my principal and fellow teachers.