Ms. Nazari
Kindergarten, Room 2
Started at PHE: 2012
Values in your classroom: Treat others how you want to be treated
Favorite PHE event: I love the Artwalk. We are so blessed to have the amazing art teachers we have at Phoebe Hearst.
Hobby: Reading for my book club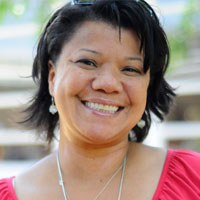 Background:
I have been teaching since 1998. I taught kindergarten at Da Vinci for two years. I took some time off to have my daughter in 2000. I did some substitute teaching at Bradshaw Christian before returning to the classroom full time in 2004. I taught kindergarten at Matsuyama Elementary for eight years before coming to Phoebe Hearst. I love being a P.H. Dragon!
Favorite subject to learn about:
I love learning about children and how their minds work. I enjoy finding new ways to make learning exciting and relevant for my students.
Favorite classroom activity:
My students love storytime. I am always amazed at how mesmerized we all become when reading a great story. There is nothing like literature to teach us about ourselves and to spark conversation about the world in which we live.
Why do you love working at PHE?
I love teaching at PHE because it offers the kind of education every child deserves. The hardworking students, participation of the parents and the dedication of the teachers and staff are what make PHE an exceptional school.