Mrs. Butterfield
Third Grade GATE, Room 25
Years at PHE: 2016
Values in your classroom: My goal is to create curious children who enjoy learning.
Favorite PHE event: Show is great fun, but my favorite event is to go see my students in their out-of-school activities like sports and recitals.
Hobby: Hiking, cooking, and reading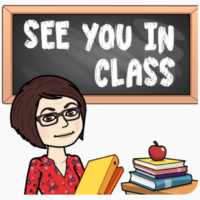 Background:
I have been teaching for over 30 years in Sacramento City Unified School District.  While I've taught a few other grade-levels, the majority of those years have been in third grade.   I was out of the classroom for a few years working as a Reading Coach, with a Reading Specialist credential, and also worked as coordinator for the district's elementary language arts program.
Favorite subject to teach:
I enjoy teaching all the subjects, but my favorite is math.  It is so fulfilling to see the smiles and light-bulb moments that happen when a math concept is mastered.
Favorite classroom activity:
Meeting my class at our line every morning.
Why do you love working at PHE?
I love how professional and dedicated the staff is. Our conversations and planning time are fun, thought-provoking, and focused on making Phoebe Hearst the best place for all students to learn.
Website: