Mr. Meyer
Sixth Grade, Room 15
Started at PHE: 2012
Values in your classroom: No one is "smart." Everyone is strong at something, but all that matters is that you try your 100% best.
Favorite PHE event: Talent Show and Carnival
Hobby: Anything Sports related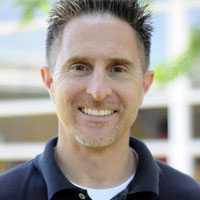 Background:
I have been teaching for 16 years. My first nine years were at William Land teaching one year of 5th grade and 15 years of 6th grade. 2012 was my first year at Phoebe Hearst.
Favorite school subject:
Math & Science
Favorite classroom activity:
Spelling Monsters-every Thursday
Dissecting squid, frogs, and owl pellets
Why do you love working at PHE?
Kids are amazingly nice, teachers are beyond laid back and easy to work with, parents are super supportive, and our principal wants to help us succeed.