Ms. Rahman-Martinez
Second Grade GATE, Room 30
Started at PHE: 2016
Values in your classroom:

We are all learners in my classroom (including myself) and we all work to our highest potential. When work becomes challenging, instead of giving up, we get excited because that means that our brains are growing!

Favorite PHE event:

As a longtime parent at PH, I have always enjoyed the Harvest Festival. It's fun to see all the amazing scarecrows on display and enjoy the various games and activities. I love the haunted house and all the students coming dressed in their creative costumes.

Hobby:

I love to read. My favorite place to read at is William Land Park. I grab a blanket and lay out on the grass and enjoy a good book while enjoying the surroundings as well.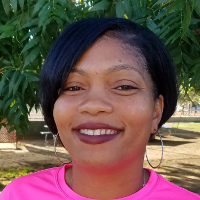 Background:
I am a product of SCUSD myself. I attended many elementary schools in the district and graduated from Sutter Middle School and Sacramento High School. I graduated from CSUS in 2002 and began teaching that same year. I have spent all my teaching career (14 years) at Parkway Elementary in South Sacramento. I taught third grade for three years, full day kindergarten for three years, and second grade for the past eight years. Second grade is my favorite. In 2007, I went back to school and earned my Master's degree and Administrative Credential. I still love being in the classroom so I have no plans to enter administration just yet.
Favorite school subject:
History
Favorite classroom activity:
Morning Meeting: It's a time for students to connect with one another and to build class community. It's amazing all the information that we learn about one another during that time each day. Students look forward to sharing about themselves and enjoy learning about their classmates.
Why do you love working at PHE?
As a parent, I have always loved the community at PHE. The campus has a positive feel as soon as you step on campus. I am impressed by the strong parent involvement and PTO. The art program, after-school enrichment, and technology are all added bonuses that make PHE a great school.