Ms. Lozano
First Grade, Room 29
Started at PHE:  2016
Values in your classroom: Caring/kindness, cooperation, courage, curiosity, effort, flexibility, friendship, independence, initiative, integrity, organization, perseverance, pride, problem-solving, respect, resourcefulness, responsibility, and sense of humor!
Favorite PHE event: Jog-a-thon
Hobby: Almost anything outside including hiking, biking, and watching a lot of soccer!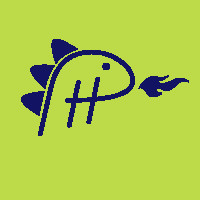 Background:
I have more than twenty years teaching experience. I have been teaching in the Sacramento City Unified School District since 1996. I taught a primary SDC class at Ethel Phillips Elementary School until 2000. At that time I transitioned to a first grade classroom at the same site until 2006. In 2006 I moved to O. W. Erlewine Elementary where I continued to teach first grade until 2016, when I moved again to Phoebe Hearst Elementary School to continue to teach first grade.
Favorite subject to learn about:
My favorite subject to learn about is science, especially environmental education, with first graders! I love to integrate language arts, math, and all other content areas, if possible, in order to better understand the world we live in.
Favorite classroom activity:
One of my students favorite activities has been raising salmon and Steelhead trout in the classroom, learning all that we can about them (life cycle, habitat, etc…) and culminating with releasing them in the nearby American and Sacramento Rivers.
What values do you try to teach your students?
I try to teach my students empathy, kindness, and respect. These values, I believe, go hand in hand. The ability to put yourself in someone else's shoes is a key step in understanding perspectives that may differ from your own and is important to developing and growing relationships with others. Kindness also helps form positive connections with others, makes students feel good about themselves, and ensures a strong sense of belonging in the classroom and beyond. Respect, showing regard or consideration for yourself, someone else, or something else, is also important for students in order to communicate effectively. These values ultimately help students to achieve their goals, academic and otherwise, and help them to reach their full potential. It is very rewarding as a teacher to hear or observe students display empathy, kindness, and respect with each other consistently in the classroom and beyond. It is the culture and climate of the classroom and is truly contagious!
Why do you love working at PHE?
I live with my family in River Park which is very close to Phoebe Hearst. I am excited to now work close by to where I live and look forward to perhaps seeing students and families that I may already know as well as building new relationships with students, families, and staff!