Ms. Lewandowski
Fourth Grade, Room 10
Started at PHE:  2014
Values in your classroom: Honesty, Compassion, Balance
Favorite PHE event: My favorite event at PH is our annual kickball game. A face off between teachers and 6th graders is a great way to celebrate and have fun after a year of hard work.
Hobby: Can shopping be categorized as a hobby?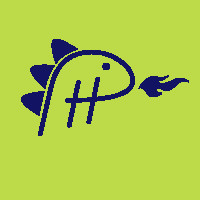 Background:
With degrees in English and Child Development, I worked at McKinley Montessori Schools for 4 years. During that time, I was given the opportunity to student teach at Phoebe Hearst in 2012, under Mrs. Rupert. In 2013, I was a 6th GATE long term substitute at Phoebe Hearst, and in 2014, I was a long term substitute for 4th grade at Phoebe Hearst. Officially given my own classroom in 2015, I continue to work at what I consider the BEST SCHOOL EVER!!!
Favorite subject to learn about:
My favorite subject to teach and practice is a tie between history and writing. Luckily, the two pair together perfectly.
Favorite classroom activity:
A classroom favorite is journal sharing. The students have the opportunity share creative and/or opinion writing with myself and their peers. The activity provides student insight as well as practice in speaking and listening.
What values do you try to teach your students?
The value I try to instill in my students is understanding. We live in a world with a broad spectrum of ideas and opinions and it's vital to learn about and understand different perspectives throughout life.
Why do you love working at PHE?
I absolutely love coming to work everyday and feel so fortunate to be a part of an extended family of colleagues, students, and family members that care immensely about the education of our future generations.