Ms. Healy
First Grade, Room 28
Started at PHE:  2016
Values in your classroom: Empathy and Grit
Favorite PHE event: Open House
Hobby: Watercolor and Bowling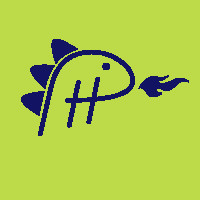 Background:
I have 10 years of teaching experience with SCUSD. I taught at Nicholas Elementary, Edward Kemble, and Oak Ridge Elementary. With in these 10 years of teaching, I have taught third grade, second grade, and kindergarten.
Favorite subject to learn about:
I enjoy learning about many things, but I have a fondness for art and history. I love the stories and expression that a painting can exhibit and enjoy learning about the history of how things came to be.
Favorite classroom activity:
Writing. I enjoy writing within the three text types and experimenting with the multitude of genres that exist in writing.
What values do you try to teach your students?
I believe in creating a positive perspective for both my students and parents where instruction is student centered and lessons are differentiated to fit the needs of my students. It is important for our classroom to build strong relationships rooted in communication, respect towards one another, and establishing both high academic and personal expectations.
Why do you love working at PHE?
I love the family engagement and the high academic expectations that our students seek to achieve.