Ms. Davis
First Grade, Room 17
Started at PHE: 2011
Values in your classroom: Kindness, Hard Work, Independence & Fun
Favorite PHE event: Artwalk
Hobby: Dancing, Scrapbooking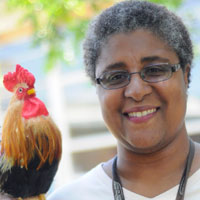 Background:
I have been teaching for 10 years in the Sacramento City Unified District. I have taught kindergarten, first grade, third grade, and fifth grade at various elementary schools including Isador Cohen, Thomas Jefferson, Jedediah Smith, and Phoebe Hearst.
Favorite school subject:
One of my favorite subjects to learn about is Science because I am inherently interested in how things are made and how they function.
Favorite classroom activity:
One of my favorite activities to do with my students is read. I love reading to them and I love listening to them read aloud to me and the class.
Why do you love working at PHE?
I love teaching at Phoebe Hearst because it is much more than a school. It is a learning community where parents, teachers, and staff all work together to provide a safe, fun, rigorous, and enriched learning environment.