Mrs. Corcoran
Kinder, Room 1
Started at PHE: 2018
Values in your classroom: kindness, respect, hard work
Favorite PHE event: Open House
Hobby:  travel, reading, movies/theater, nature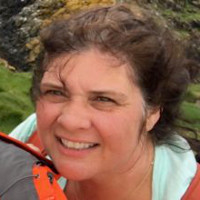 Background:
I have been a teacher since 1992.  Taught 2nd grade at Ethel I. Baker, preschool at Fremont Nursery School, and several years subbing in SCUSD.  
Favorite subject to learn about:
History
Favorite classroom activity:
 Discussing literature with students
What is one thing you try to teach your students?
Everyone is worthy of our respect; you don't have to be best friends with everyone, but you need to be kind to everyone.  When you struggle with something, it grows your brain, so don't give up!