Mrs. Cluff
Second Grade, Room 21
Started at PHE: 2014
Values in your classroom: Integrity, perseverance, and kindness.
Favorite PHE Event: Jog-a-Thon
Hobby: Golfing and traveling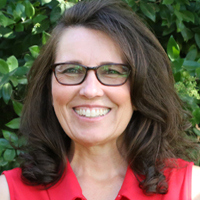 Background:
Born and raised in Washington State, I relocated to California more than 20 years ago.  I began my teaching career in San Diego where I taught first grade.  In 2002, I relocated to Sacramento and accepted a fourth grade position with SCUSD.  I enjoyed teaching fourth grade for six years; however, I have really found my sweet spot at the second grade level.
Favorite school subject:
Science and math
Favorite classroom activity:
STEM projects
Why do you love working at PHE?
I enjoy the collaborative rapport that I share with my students, their families and my fellow staff members.